At Vista, we understand it is important to give something back.  We actively seek opportunities to forge links with local organisations and support them however possible.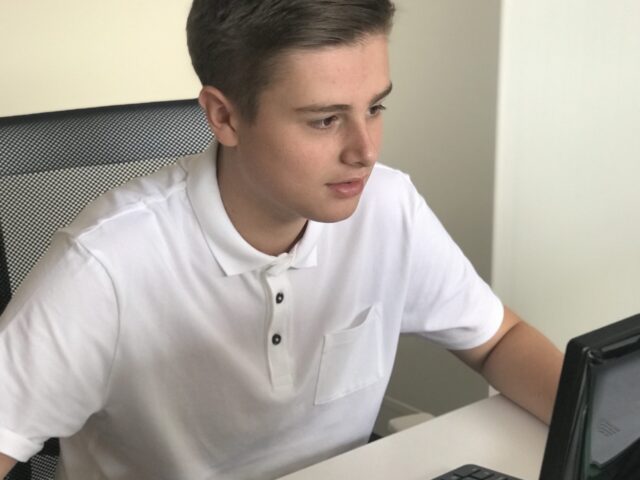 Cameron McArdle joined Vista during his summer break from studies to gain valuable work experience. As well as spending time in our Head Office, in Pangbourne, learning how the business runs and supporting our office based team, he has also made weekly trips to London where he has visited sites, attended client meetings and helped support our Management Team.
We wish Cameron all the best with his GCSE results, due later this month, and with his on-going studies at Theale Green 6th Form from September.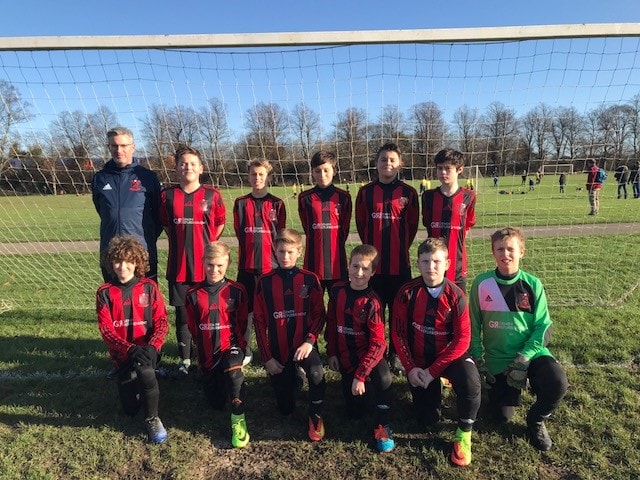 Reading YMCA FC is a Reading based football club providing competitive football for adults and fun and engaging football for children.
The Youth Team were seeking a sponsor for the new season. Being passionate about football and having staff with young families involved in local football teams. Vista were happy to help, by sponsoring the team and providing new kits for the players.
Crimson Heat Tigers are a competitive cheerleading team based in Newbury, Reading, providing cheerleading and tumbling classes for ages 5+. The Large Junior Level 1 team were the first team outside of the US to win a paid bid (free entry) to the Summit World Championship.  The team went on to win the title, making them the first team from the UK to become World Champions.
At the forefront of Crimson Heat is the safety and progressive development of all athletes and young people involved. With this in mind, their most recent success is the opening of their brand new, purpose built facility – Berkshire Talent Academy. This has been set up to serve as a central hub to support the physical and mental development of children and young people through sport, in Berkshire and surrounding areas.
Vista felt this was an amazing charity to be part of and made donation to help set up the new purpose built facility.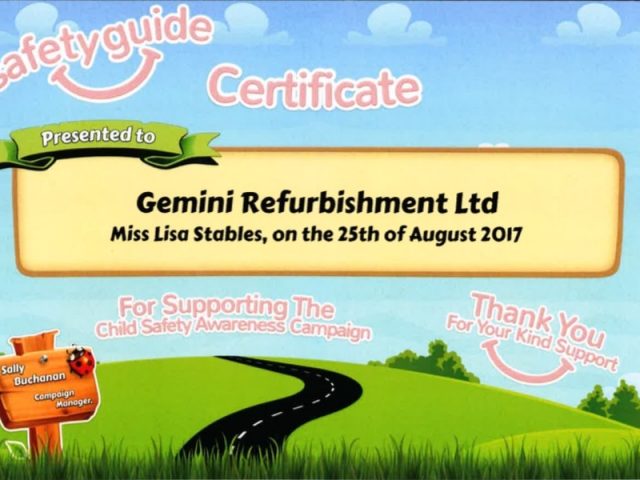 Theale C of E Primary School were looking for support in delivering a Child Safety Awareness Guide to their pupils. Vista offered to have the guides printed so they could be distributed to the pupils and their families.
Sue Gallagher, in charge of Healthy Schools and the PE coordinator said, "Thank you so much for kindly printing the Child Safety Awareness Guide for our pupils. They are full of vital information for parents, carers and children. It was great to see that they were presented in a fun and creative way which will make the important safety information accessible for children. This will also enable parents and carers to discuss serious safety points at home with the support of the booklet."
Feature photo: People at Reading Town Meal 2016, Friends of the Earth, Karen Blakeman. Other photos curtesy of Cameron McArdle, Reading YMCA FC, Crimson Heat Tigers Cheerleaders and Theale C of E Primary School